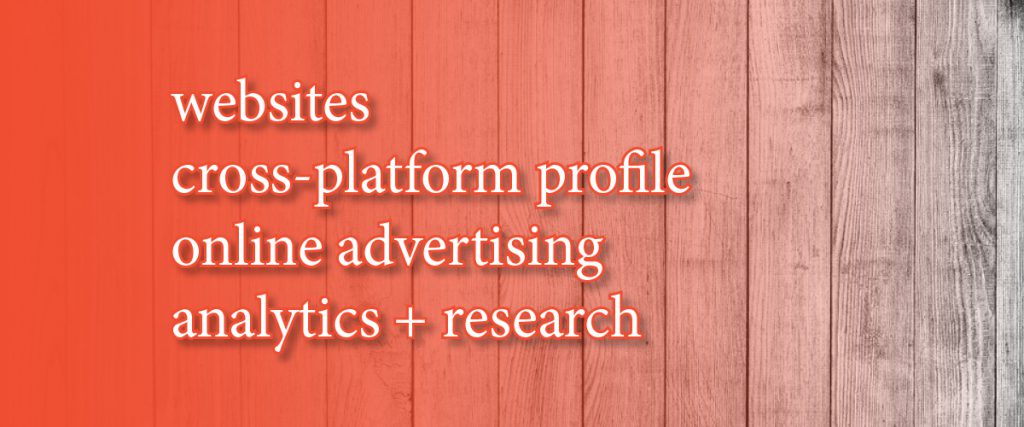 The web remains a highly economical and effective way to market yourself and communicate your message. It's also a fabulous way to gather research. We specialize in putting it to work for you.
Websites
We build, maintain and refresh websites. All of our sites are mobile-friendly and are built using  WordPress. We follow the TECK-KISS (Teckys Keepin' it Simple, Stupid) philosophy of web design (See rant blog here). We use child themes when necessary, and apply as few plugins and as little customization as we can get away with. The plan is to make your site and plugins updatable, and as clean and easy-to-maintain as possible.
Ask about the FedNor-funded BEAM grant, which can cover up to $5,000 or 75% of the cost of website development and other ebusiness solutions; available to qualifying businesses and organizations through Parry Sound-Muskoka Community Network.
Your Digital Profile
YouTube, Instagram, Google+… there are so many options online. We'll help you make solid and informed choices about which ones will help you achieve your marketing goals and which ones you can simply forget about. We can also make sure that your profiles are complete, consistent and interconnected, and help you develop a solid plan for sustaining them.
Digital Advertising
Find and connect with your target market with messaging that resonates. (And way more targeted, economical, not to mention measurable, than most traditional advertising.) We can help you develop, budget, build, and manage your plans on Facebook, Google Adwords, Twitter, and Instagram. We can also help you generate revenue with Google Adsense.
Digital Data Mining
Wherever you are online, your audience is speaking to you. Tap into that deep and valuable well of data and use it to shape your business and your marketing.
Your website traffic can tell you where your visitors are, how they move through your site, which pages ramp them up and what leaves them cold. Your organic and paid social media and Google Adwords data can tell you the age, gender, location, interests, online behaviors and sometimes the income of your audience. Build your consumer profile. Identify your brand ambassadors on your social media and e-newsletter reports.
---
> Connect > Meet > Audit > Propose > Quote > Finalize > Execute.
705-645-5225 | tamsen@tillson.ca
I look forward to hearing from you.
~Tamsen Tillson