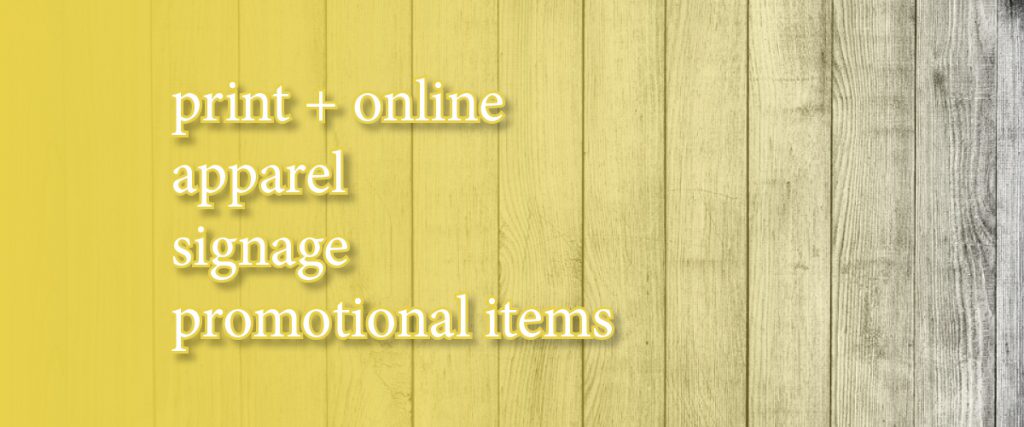 ABCD…Ads, Banners, Caps, Digital…Make the most of your brand and your messaging. For page, screen, truck and tee.
Every expression of your message is as unique as you are. We help you execute; beautifully, consistently, effectively. Whether you're looking for a one-off or a series of templates in your software of choice, we'll bring it home for you.
Print Advertisements
One-offs or handy resizable templates for newspapers, magazines, brochures and more.
Digital Advertisments
Banners, advertisements, images, animated gifs.
Logos
Update it, translate it, move it and shake it. Make your logo sing again.
eBlasts
Mail Chimp, Campaign Monitor, Constant Contact, eBlasts are so important for keeping in touch with your posse. We make it look great, while keeping it kosher with
CASL
.
Social Media
Plug-n-play images and templates that are consistent, authentic, thoughtful and efficient. A periodic revisit and refresh will do wonders.
Signage
Whatever the size or the material, we make it no-fuss, no muss.
Promotional Print
Brochures, rack cards, posters of all description.
Packaging
We speak packaging. We make it easy by working with your account manager to make your product look its best.
Apparel and Merch
From t-shirts to tuques, pens to pince-nez. 
Billboards
Make your message big, bold, and long-lasting.
Vehicles
Wraps and decals for doors, windows, bumpers and more.
Image Management
Like any drawer with multiple users in a hurry, image folders need regular maintenance or they're going to get messed up, mislabelled, misplaced. If you're tired of asking yourself for the hundredth time – Which one is for print? or Why don't the colours look right? – then it's time. Do the maintenance. Save yourself and your staff time and aggravation.
Tattoos
OK I don't really do tattoos. Or nobody's asked me to – yet.
---
> Let's Connect | 705-645-5225 | tamsen@tillson.ca
I look forward to hearing from you.
~Tamsen Tillson