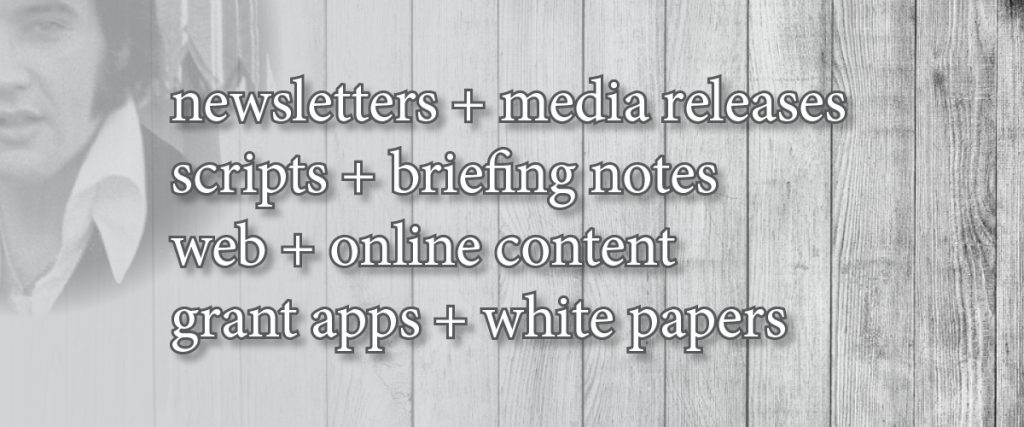 Psst. Have you heard the news? Elvis isn't the king so much as content is.
Your brand can look daisy-fresh, but you're not out of the gate until you know what you've got to say and are saying it well and consistently. We research, write and copyedit:
Newsletters
Press releases
Scripts
Packaging
Website content
Grant applications
Proposals
White papers
Proprietor Tamsen Tillson – that would be me – is a former journalist; with a Master's Degree in Journalism (Carleton University) and a 14-year career as a print reporter and corporate writer, for the Globe and Mail, Canadian Business, Variety, and many others. I also have a BAA in Radio and Television Arts (Ryerson).
Having said that, I love to team up. I work with coders, designers, videographers and other makers of magic when the project commands. Thus the "Group" part. It keeps my infrastructure costs low, so you're not paying for a goliath Eglinton & Avenue Rd. office space.
---
> Let's Connect > 705-645-5225 | tamsen@tillson.ca
I look forward to hearing from you.
~Tamsen Tillson